SGA management system
Health and safety at work
ISO 45001 is an international standard for the Occupational Health and Safety Management System (OHSMS). It was developed to help organizations create safer and healthier workplaces while minimizing risks and hazards in the workplace. ISO 45001 was first published in March 2018 and replaced the previous OHSAS 18001.
Compliance with the ISO 45001 standard is essential, because you want your employees to feel safe and healthy at work!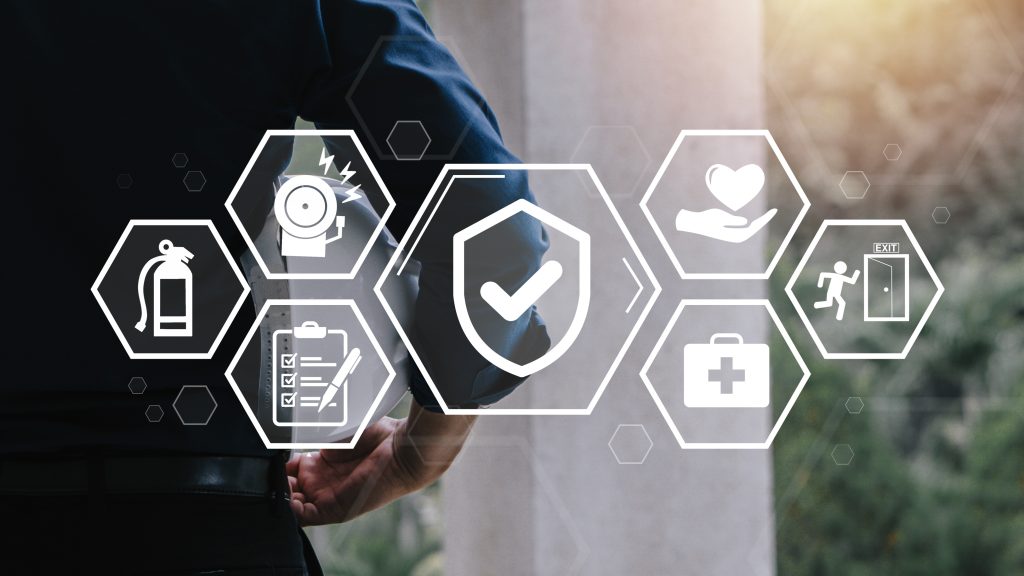 For whom is an SGA management system important?
This question is easy to answer: every organization that employs staff should have a systematic approach to health and safety. It does not matter whether it is a company in a specific sector, whether it is a small family business or a global corporation, a non-profit organization or a municipal administration. It is essential that employees have the certainty that they are working in a safe working environment. This is not only good for their health, but also an essential prerequisite for motivation and efficient work.
We support you with SGA management
We at ferrolog are your partner when it comes to SGA management systems in your company and support you in all relevant tasks! Do you need a partner to advise you on ISO 45001?
This enables us to provide support in matters of occupational health and safety:
Key facts - Everything you need to know about the ISO 45001 standard
It is important to note that ISO 45001 is not a rigid set of rules, but a flexible framework that helps organizations meet their specific occupational health and safety requirements and needs. Applying the standard can help to create safer working environments and promote the well-being of employees.
We are your partner for occupational safety and health (OSH) in your company!
We support you with the planning and implementation of your occupational health and safety management system and, of course, with various other management systems. These areas are among our main areas of responsibility:
Support with an integrated management system, incl. the following standards:
SMS
Safety management in railroad operations
ECM
Entity in Charge of Maintenance
SGA
Health & safety at work
UM
Environmental management
Personnel placement
e.g. train driver, wagon master, etc.
Maintenance of rail vehicles
Maintenance Management
ferrolog is your partner!
No matter which standards you have to comply with – we do our part to ensure that you can successfully comply with the relevant regulations! Get in touch with us!