UM Environmental management
Consulting from the experts
All in the name of environmental protection!
Environmental management is concerned with the planning, implementation and monitoring of measures and practices to minimize the organization's environmental impact and promote sustainable operating practices. Companies have recognized that they can play an important role in environmental protection and have taken measures to reduce their environmental impact.
In order to achieve the desired environmental performance, a company organization should first establish and implement an environmental management system based on its environmental policy (i.e. its environmental protection guidelines). Continuous improvement is to be achieved by regularly reviewing the (environmental) targets set and the environmental management system.
We support you in the environmental management of your company
We at ferrolog are your partner when it comes to environmental management systems in your company and support you in all relevant tasks! Do you need a partner to advise you on the ISO 14001 standard?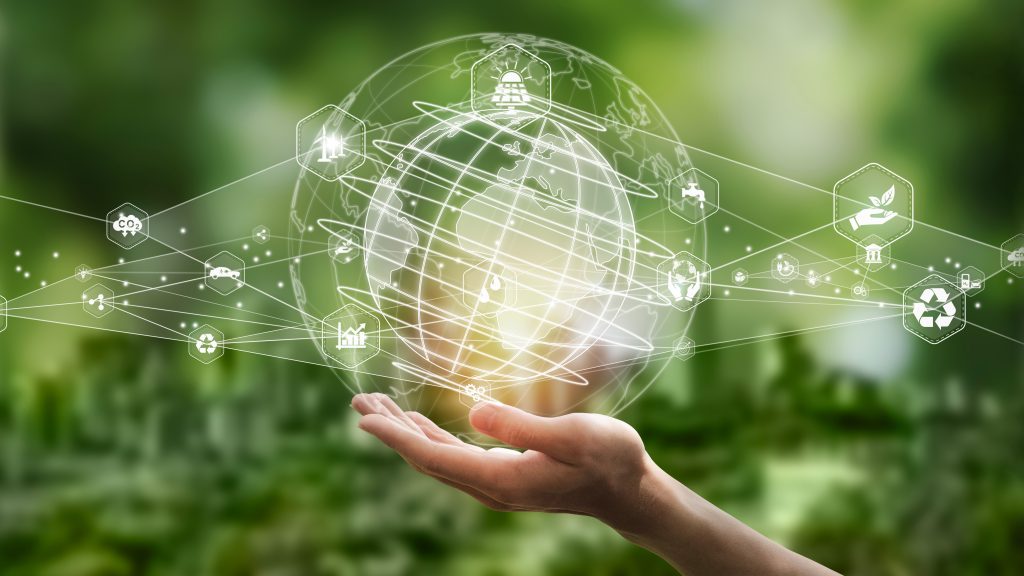 Meet the environmental management requirements of ISO 14001:2015 in your company
Environmental awareness is growing worldwide and companies are increasingly keen to assume their ecological responsibility. ISO 14001:2015 is an internationally recognized standard that helps organizations implement effective environmental management systems and promote sustainable practices.
1. identify and evaluate environmental aspects
ISO 14001:2015 requires companies to identify, evaluate and prioritize their environmental aspects. This includes analyzing all activities, products and services that could have an impact on the environment. This assessment enables companies to identify priority areas and take appropriate measures to reduce their environmental impact.
2. observe legal requirements
Compliance with all relevant environmental laws and regulations is a key component of ISO 14001:2015. Companies must ensure that they understand and comply with all legal requirements to avoid environmental violations and minimize the risk of penalties.
3. develop environmental goals and programs
Environmental goals and programs are crucial to minimizing environmental impacts. Companies need to set specific, measurable goals and develop programs to achieve these goals. This can include, for example, the reduction of waste volumes or the use of environmentally friendly technologies.
4. provide resources and training
ISO 14001:2015 requires companies to provide the necessary resources to effectively implement their environmental management system. This can include the deployment of specialist staff, training and the provision of budgets for environmentally friendly initiatives.
5. monitor and evaluate performance
Continuous improvement is a key aspect of environmental management. Companies must regularly monitor, evaluate and document their performance to ensure that their environmental goals are achieved. This enables continuous adaptation and optimization of the environmental management system.
6. communication and documentation
ISO 14001:2015 attaches great importance to the internal and external communication of environmental information. Companies should develop clear procedures for documenting and communicating their environmental performance in order to promote transparency and trust among customers, stakeholders and the public.
Implementing an environmental management system in accordance with ISO 14001:2015 not only offers companies the opportunity to reduce their environmental impact, but can also open up economic benefits through more efficient processes and access to new markets. If you would like to find out more about implementing this standard in your company, please do not hesitate to contact us.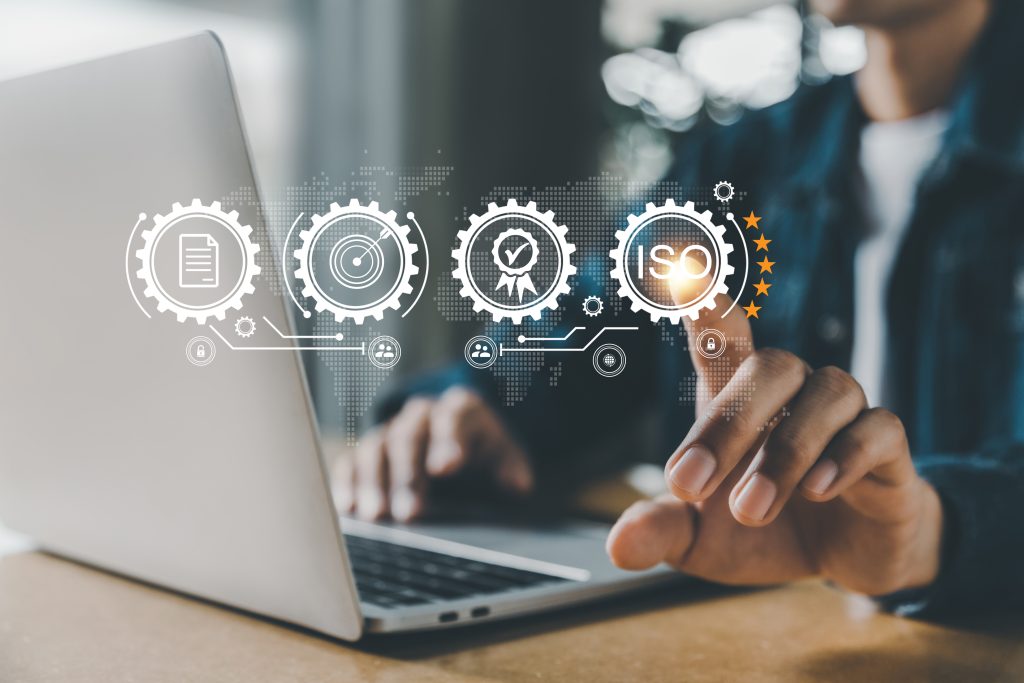 ISO 14001 - Environmental management system standard
ISO 14001 (2015) is an international standard for environmental management systems developed by the International Organization for Standardization (ISO). This standard specifies the requirements for the development, implementation and certification of an environmental management system (EMS) and provides organizations with a structured method to identify, monitor, control and continuously improve environmental impacts.
What are the advantages of an environmental management system in accordance with ISO 14001?
Implementing ISO 14001 offers organizations a range of benefits that can help minimize environmental impacts and improve environmental performance while promoting operational efficiency and sustainability. Here are some of the key benefits of ISO 14001:
The exact benefits may vary by organization and industry, but overall ISO 14001 provides a structured approach to promoting environmental responsibility and optimizing operational processes in line with environmental objectives.
The environmental protection officer in the company
An environmental protection officer is responsible in a company for supporting those responsible in complying with environmental protection regulations. In most cases, these are internal employees of the company. However, it is not mandatory for the company to appoint an internal officer for this task. Instead, the role of environmental protection officer can also be performed by external experts, provided they are not expressly excluded from the provisions of the Trade Regulation Act.
We are your partner for environmental management in your railroad company!
What else can we support you with?
Support with an integrated management system, incl. the following standards:
SMS
Safety management in railroad operations
ECM
Entity in Charge of Maintenance
SGA
Health & safety at work
UM
Environmental management
Personnel placement
e.g. train driver, wagon master, etc.
Maintenance of rail vehicles
Maintenance Management
ferrolog is your partner!
No matter which standards you have to comply with – we do our part to ensure that you can successfully comply with the relevant regulations! Get in touch with us!